---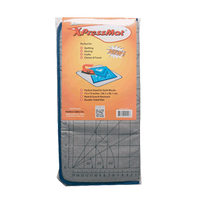 Kandi's Xpress Mat is perfect for quilt blocking and small craft jobs.

This quality double-sided pressing mat is both heat and scorch resistant. Measuring 15" x 15" inches is folds up making it perfect for travel.

The mat displays centimeters and inches, with quilting angle guides at 30°, 45°, and 60° degrees.